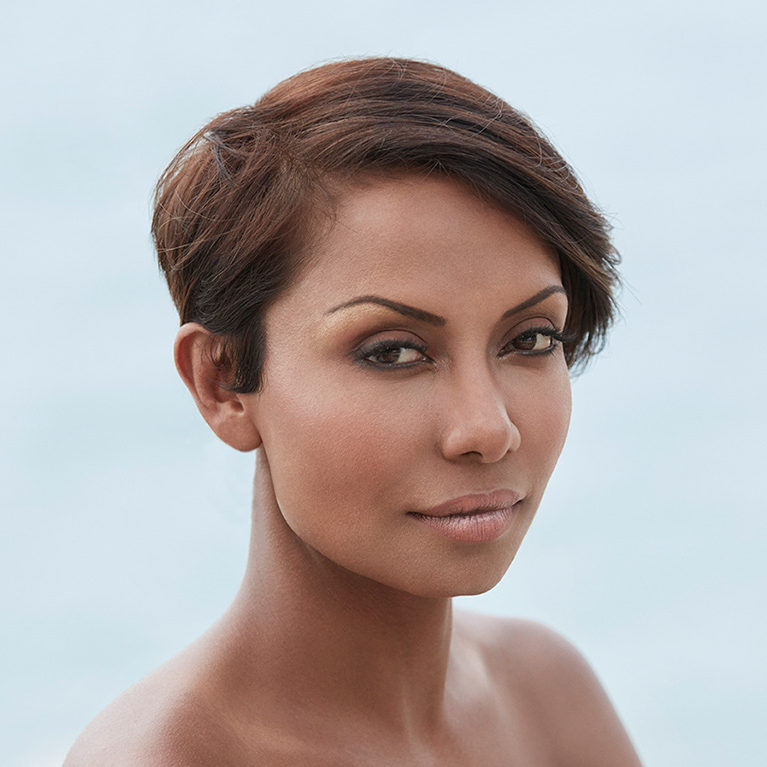 About Kalista
Kalista Zackhariyas is a social entrepreneur, philanthropist and speaker. As a solutions focused impact leader, she founded Sparkseeker, a global platform that reinvents how people socially share their life journey, ideas and stories while fostering meaningful connections that elevate and empower the human experience. 
After years of advocacy and charitable giving in her local communities, Kalista recently co-founded Spark Nations, a foundation that aims to support impoverished communities that lack social and economic freedoms to gain access to healthcare, clean water, renewable energy, food and education.
Kalista's inner seeker was awakened by her experiences of abuse, homelessness and poverty; consistent realities of her formative years. Chronically suicidal by the age of 15, Kalista's hunger for healing sparked the transformative journey that activated her remembrance of her inherent power and ignited her purpose of awakening the individual's limitless possibilities.
Her desire to share the wisdom in her tranformative journey inspired her to create the Remembering Human series. Garnering over 1 million views in it's first season, the weekly series invited seekers to tap into their intrinsic power to awaken inherent wisdom, unlearn limiting beliefs, and live in true freedom.
Kalista is driven to unleash this human potential and ignite the collective power of people to co-create solutions for vulnerable communities which she believes will transform the world as a whole.  Her rare blend of wit, personality and creative advocacy will have you digging deeper, laughing harder and leaving inspired to create the shifts needed to spark your own transformation. 
Kalista Zackhariyas is an accredited speaker with the National Speakers Association (NSA) – a recognized affiliate of the Global Speakers Federation (GSF) – and a member of the Canadian Association of Professional Speakers (CAPS).



---
Digital Press Kit
All Media and Event Planners can download the Digital Press Kit as a PDF
click to download
SparkSeeker
SparkSeeker™ is a new lifestyle brand and media platform. What if we could unlearn our pain, fears, ego and judgements? What could we BE?
read more
The Creative House
The Creative House Media LLC is a media firm specializing in online content and mini series development and production
www.thecreativehouse.com
REMEMBERING HUMAN SERIES


Remembering Human is a new soul-provoking series invites purpose-led seekers to awaken inherent wisdom, unlearn limiting beliefs, and live empowered in true freedom.
Hosted by thought-shaping catalyst and activator, Kalista Zackhariyas, the series takes you on a journey of spark-seeking truth to reconnect your mind, body and soul to what you intuitively yearn for.
Through the use of visceral imagery, ancient wisdom, heroic sound and spoken word, each episode inspires evolutionary thinking, and the expansion of consciousness to shift you out of your current paradigm.
"We are all connected and a part of something greater. We have the power to create the life we want and be the instrument of change in our lives and in the world." - Kalista Zackhariyas
Remembering Human gives the seeker within the sparks to ignite their human experience.
Click the link below to watch season one.


Watch the Series
"

Let's ignite a spark within us that is far greater than any chaos outside of us.

"

Kalista Zackhariyas
Speaker
Kalista Zackhariyas' audience-centric, transformative delivery is fueled by 20 years of entrepreneurship and her powerful rise from the locus of her youth.
The birth of this revival was the result of her tenacious exploration of ancient philosophies, modern science, and conscious spiritual practise to unravel the barriers of the human mind.
Her methodology focuses on turning inward to remember and activate inherent power, remove self imposed limitations and awaken the human consciousness to live to our industrious potential.
HR Managers, meeting planners, and Directors of Education, seek Kalista's captivating breakouts, keynotes and performances that ignite the heart and soul of change, providing an engaging experience for audiences of all sizes and walks of life. Her thought-provoking message inspires audiences to remember their power and activate change to live a better professional and personal life.
Kalista Zackhariyas is an accredited speaker with the National Speakers Association (NSA) - and a recognized affiliate of the Global Speakers Federation (GSF)

See Kalista Perform
Launching 2019
For seekers who are hungry to evolve, SparkSeeker is a conscious social streaming lifestyle platform delivering a radically authentic space for connection and growth to activate the remembrance of our power and unite us in elevating the human experience on a global scale.
Visit SparkSeeker.com
[carousel_slide id='619′]